Since we wrote this post we didn't laze around. Check our latest announcement.
The Arquillian team is proud to announce the 1.2.0.Beta1 release of the Arquillian Drone Extension component!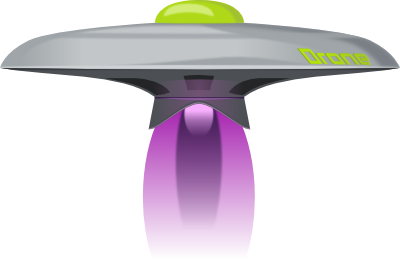 This release brings you better Firefox support and configurable browser instantiation timeout.
What's new in Drone 1.2.0.Beta1?
Browser capabilities shorthand

Since the browserCapabilities property was made the default way to set the type of WebDriver you wanted, people have been asking for a simpler name. Now you can just use the browser property instead. While the original property is marked deprecated, we won't be removing it in the 1.x series.

arquillian.xml

<extension qualifier="webdriver">

    <!— since now, you can simply write "browser" —>

    <property name="browser">chrome</property>

</extension>
Global Drone configuration in arquillian.xml

Since 1.2.0.Alpha3, Selenium and WebDriver instances are retrieved using a time limit, avoiding your tests to get stuck. This limit is now 60 seconds by default and can be modified in arquillian.xml file globally for all supported Drones. Also, the limit is disabled if you set arquillian.debug property to true.

arquillian.xml

<extension qualifier="drone">

    <!— set this to zero if you want to disable timeout —>

    <property name="instantiationTimeoutInSeconds">0</property>

</extension>
Firefox goodies

WebDriver configuration now accepts two new configuration properties, firefox_profile and firefoxUserPreferences. While the first one is not really new, it allows you to set a path to the Firefox profile template, the latter makes it possible to modify prefs.js for the created Firefox profile.

arquillian.xml

<extension qualifier="webdriver">

    <property name="firefox_profile">/path/to/profile</property>

    <property name="firefoxUserPreferences">/path/to/preferences/file</property>

</extension>
Updated to WebDriver 2.35.0

Arquillian Drone uses Selenium 2.35.0 by default. Due to recent WebDriver API changes(>=2.34.0), we do not recommend the use of the selenium-bom in <dependencyManagement> to downgrade to a older Selenium version. For the very same reason, we recommend you to update Arquillian Graphene to 2.0.0.Alpha5 that is compatible with latest Selenium. Also note that Selenium 2.35.0 deprecated the IPhoneDriver, so Drone did the same.
Drone is based on top of Arquillian Core 1.1.0.Final. Please update your <dependencyManagement> sections if you're using Arquillian BOM (artifactId: arquillian-bom) together with Arquillian Drone BOM.
I'd like to thank everybody involved in this release. You guys make testing a breeze!
We hope that you'll enjoy the improvements and look forward to hear your feedback in the community forums.
What is Arquillian?
Arquillian is open source software that empowers you to test JVM-based applications more effectively. Created to defend the software galaxy from bugs, Arquillian brings your test to the runtime so you can focus on testing your application's behavior rather than managing the runtime. Using Arquillian, you can develop a comprehensive suite of tests from the convenience of your IDE and run them in any IDE, build tool or continuous integration environment.
Release details
Published artifacts org.jboss.arquillian.extension
Release notes and resolved issues 8
Stabilization of new SPI model
Component Upgrade

ARQ-1459 - Update Drone to use Selenium 2.35.0
Enhancement

ARQ-1209 - Abbreviate WebDriver configuration property browserCapabilities as browser
Feature Request
Task

ARQ-1461 - Mark IPhoneDriver as deprecated
Thanks to the following list of contributors: Karel Piwko